News
Diagnostics to Combat AMR in Aquaculture
29/09/2021
Watch our updated animation on the role of diagnostics in combatting AMR in Indian aquaculture. Detection of the antibiotic residues at the farm and system level will help decision making and build confidence. Available in Malayalam and English.
DOSA DPA Test Kit Shrimp Demonstration

11/07/2021
Watch technical demonstrations of the DOSA DPA Test Kit being used to identify antibiotic residue in shrimp samples in the lab.
Antibiotic Residue Test for Shrimp

11/07/2021
Watch our new animation to see how the DOSA DPA Test Kit can support shrimp farmers with more confidence in their shrimp quality and better understanding of antibiotic contamination points in their area
Aquaculture
15/12/2020
Dr. G.K. Sivaraman, Professor Alison Prendiville and Dr. Ravikrishnan Elangovan talk about DOSA activities undertaken in designing diagnostics to manage AMR within the aquaculture setting in India.
The Three Settings

02/12/2020
Professor Till T Bachmann describes the rationale behind the focus of DOSA's three contextual settings: urinary tract infections in human health, mastitis in dairy for animal health, and the shrimp aquaculture supply chain for the environmental setting.
AMR and Diagnostics

25/11/2020
In our second video of the DOSA Perspective Series, our joint co-ordinators, Till T. Bachmann and Ravi Krishnan Elangovan, give a brief description into what antimicrobial resistance is and the role of diagnostics in addressing the challenges of AMR in India.
Welcome to the DOSA Perspectives series

23/11/2020
Following the launch of our
Overview video
, released to mark our support in the campaigns of the European Antibiotic Awareness Week and the WHO's World AMR Awareness Week 2020, DOSA is pleased to share the first DOSA Perspectives video. It opens a series of short videos of our insights around One Health, diagnostics, and AMR in India.
We begin with an introduction video from Till T. Bachmann, University of Edinburgh, and Ravi Krishnan Elangovan, Indian Institute of Technology Delhi, the joint co-ordinators for the project. Stay tuned for more videos on our website and we hope you enjoy our DOSA Perspectives series.
"Antimicrobials: Handle with Care"

18/11/2020

To coincide with the WHO's World Antimicrobial Awareness Week 2020 and European Antibiotic Awareness Day 2020, we are delighted to share the DOSA introductory video, encapsulating our project aim of developing Diagnostics for One Health and User Driven Solutions for AMR ('DOSA'). Through this video, and our ongoing DOSA project, we aim to raise awareness around better decision making relating to antimicrobial usage, and the different ways of tackling the global challenges of AMR. You can view the video here:


Throughout 2019, DOSA conducted a series of field visits, undertaking site observations, semi-structured interviews and focus group co-design sessions in India, to capture the local practices and knowledge around urinary tract infections (UTI) in human health, mastitis in dairy cows and antibiotic residues in aquaculture. Concurrent to these design ethnography activities, baseline assessments were conducted to provide us with an overview of the current microbiological and AMR situation in each setting. In the meantime, our diagnostic innovator teams developed a large toolbox of cutting edge diagnostic technology elements which will be adapted and combined to meet the user requirements in the settings.
Human health
Analysis of urine samples from patients at Primary Healthcare Centers (PHCs) identified a range of resistant bacteria shedding light on the burden of AMR and UTI in the community. In parallel, conversations were held with community members, ASHAs (Accredited Social Health Activists), pharmacists and PHC staff, revealing the need for recognising infection at a community level and breaking down barriers around understanding UTI symptoms and treatments.
Dairy
The team engaged with farm workers from backyard and organised dairy farms, para-vets, veterinary practitioners, pharmacists and dairy processing plants. Raw milk samples from dairy farms were analysed, highlighting a broad range of mastitis cases, the presence of antibiotic residues, and drug resistant pathogens, such as
E.coli
and
S. aureus
. These activities emphasized the need for identifying the presence of mastitis and its treatment at farm level, alongside having better knowledge around selling milk that is free from antibiotic residue.
Aquaculture
Interacting with traditional and scientific farmers, processing plants, private diagnostics labs, hatcheries and state officials, opened up conversations around increasing trust in transactions between stakeholders, and enhancing the farmer registration process and quality control across the supply chain. The assessment of samples from pond water, sediment and shrimps identified some prevalence of relevant bacteria as well as antimicrobial resistance genes underpinning the need for diagnostics in the aquaculture setting.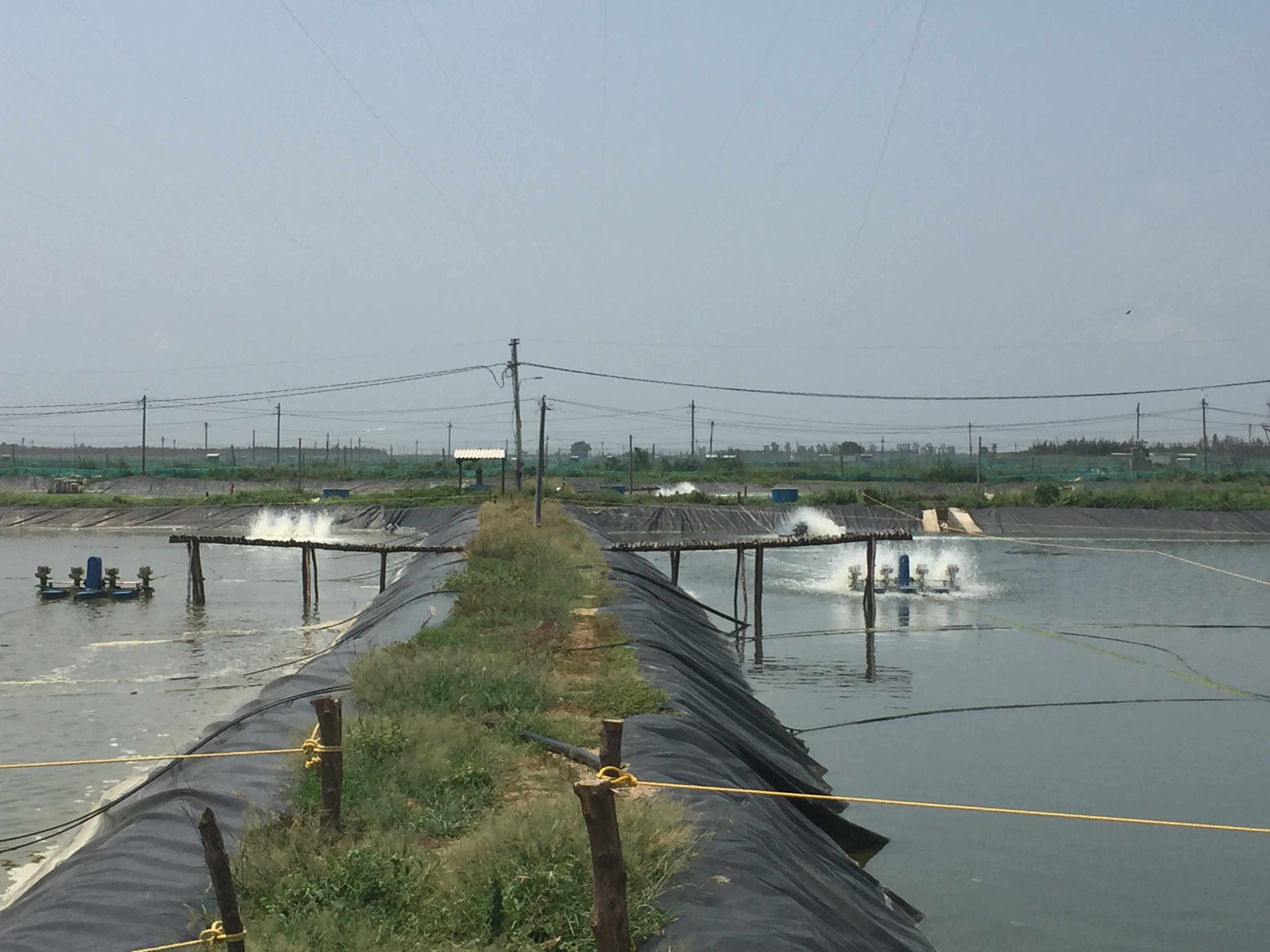 Contextualising AMR for diagnostics opportunities
Engaging with end-users and having an overview of pathogens, resistant genes and antibiotic residues, enabled us to reflect upon the social, and microbiological opportunities for diagnostic technology services. In summary, the baseline assessment and design and ethnography activities of year one have elicited the following values for diagnostics and testing across the three settings:
– Point of care identification of infections and treatment
– Better understanding around antimicrobial usage
– Enhanced recording and knowledge around the health of one's own body, livestock, or farm;
– Raising the quality of Indian dairy and shrimp products, for both domestic and exporting markets.
These values have shaped the development of Target Product Profiles in DOSA, driving the further development and prototyping of diagnostics across the three settings, taking place in 2021.
© 2019 Dosa Diagnostics. All rights reserved.